Società Italiana di Statistica
Italian Statistical Society
SIS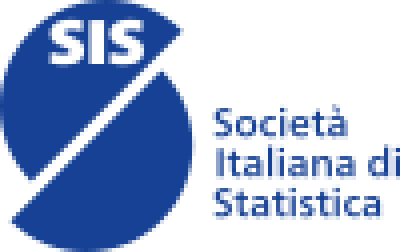 The executive committee
President: Corrado Crocetta, University of Foggia
General Secretary: Elena Ambrosetti, Sapienza University of Rome
Treasurer: Michele Gallo, University of Naples "L'Orientale"
Councillors: Serena Arima (University of Salento); Paolo Giudici (University of Pavia); Salvatore Ingrassia (University of Catania); Leonardo Grilli (University of Florence); Paolo Mariani (University of Milan – Bicocca); Francesco Palumbo (University of Naples "Federico II"); Pier Francesco Perri (University of Calabria); Susanna Zaccarin (University of Trieste)
About the Society
SIS is a non-profit scientific society, established in 1939 as a moral entity and currently included among the institutions of particular scientific relevance. The main purpose of the Italian Statistical Society (SIS), expressed in the statute, is to promote the scientific activity for the development of statistical sciences and of their applications and the dissemination of statistical culture among other subject matter experts, researchers and citizens.
The Society carries out this task, assigned to it by the Statute, through the organization of scientific meetings and conferences, publications, collaborations with similar bodies at national and international level. The Society since its foundation has grown in step with the rapid spread of quantitative methods of data analysis in all areas of scientific research and social life.
The Italian Statistical Society is among the founding members of the Federation of European National Statistical Societies (FENStatS).
News from the Society
Società Italiana di Statistica
piazza Manfredo Fanti 30, 00185 Rome
Tel: +39 066869845
e-mail: sis@sis-statistica.it
www.sis-statistica.it/
List of societies