Deutsche Statistische Gesellschaft
German Statistical Society
DStatG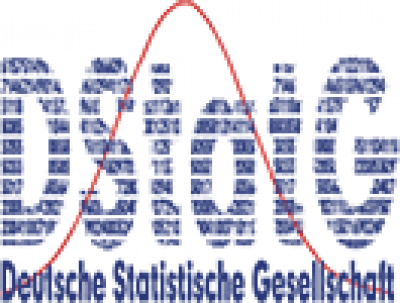 The executive committee
Chairman: Prof. Dr. Wolfgang Schmid, European University ViadrinaDeputy
Chairman: Prof. Dr. Yarema Okhrin, University of Augsburg
Deputy Chairman: Peter Schmidt, Federal Statistical Office
Treasurer: Philipp Otto, Europa-Universität-Viadrina
Representative in FENStatS: Ralf Münnich, University of Trier
About the Society
The German Statistical Society was established in 1911 and is one of the major scientific associations in Germany. It represents a meeting place for statisticians from all disciplines, from analysis to practical experience by providing its members and guests a forum to exchange knowledge in theoretical and applied statistics as well as for a comprehensive experience. This includes the contacts with economy and administration to neighboring sciences and foreign statistical societies. Also, the improvement of education and further training in the field of statistics is an important concern of the German Statistical Society.
The events of the Society, the activities of its committees and publications focus their tasks to support the statisticians with their different fields of responsibility such as, methods of development, data collection, data processing and data analysis.
The German Statistical Society sees itself as a link between producers and users of statistics. Last but not least, it endeavors to promote the reputation of statistics in politics and in public life.
News from the Society
Deutsche Statistische Gesellschaft
Geschäftsstelle der Deutschen Statistischen Gesellschaft
Europa-Universität Viadrina
Prof. Dr. W. Schmid
Große Scharrnstraße 59, 15230 Frankfurt (Oder)
e-mail: post@dstatg.de
www.dstatg.de/
List of societies